My Dear Brothers & Sisters in Christ & All Prayer Warriors
This is the most important chapter on Travailing Prayer.
Please read prayerfully
All true Christian conversions, the birth of a Nation and the Increasing of Christ's Kingdom comes through Travailing Prayer
 My little children, of whom I travail in birth again until Christ be formed in you (Galatians 4:19)
The greek word for travail is odino o which is birth pangs or in a state of agony.
Travailing Prayer is an agony of the soul as in childbirth.
King James Bible
Who hath heard such a thing? who hath seen such things? Shall the earth be made to bring forth in one day? or shall a nation be born at once? for as soon as Zion travailed, she brought forth her children.
By travailing Prophet is born, Israel is born & The Kingdom of God comes
1) Travailing by Hannah and the Birth of A Prophet
10 And she was in bitterness of soul, and prayed unto the Lord, and wept sore.
11 And she vowed a vow, and said, O Lord of hosts, if thou wilt indeed look on the affliction of thine handmaid, and remember me, and not forget thine handmaid, but wilt give unto thine handmaid a man child, then I will give him unto the Lord all the days of his life, and there shall no razor come upon his head.
12 And it came to pass, as she continued praying before the Lord, that Eli marked her mouth.
13 Now Hannah, she spake in her heart; only her lips moved, but her voice was not heard: therefore Eli thought she had been drunken.
The travail of Hannah could be described below
Romans 8:26, KJV: "Likewise the Spirit also helpeth our infirmities: for we know not what we should pray for as we ought: but the Spirit itself maketh intercession for us with groanings which cannot be uttered."
See the phrase "Groanings which cannot be uttered"
Her travailing prayer brought for Prophet Samuel
2) JACOB Travailed & Saw The Birth of ISRAEL
24 And Jacob was left alone; and there wrestled a man with him until the breaking of the day.
25 And when he saw that he prevailed not against him (Jacob) , he touched the hollow of his thigh; and the hollow of Jacob's thigh was out of joint, as he wrestled with him.
26 And he said, Let me go, for the day breaketh. And he said, I will not let thee go, except thou bless me.
27 And he said unto him, What is thy name? And he said, Jacob.
28 And he said, Thy name shall be called no more Jacob, but Israel: for as a prince hast thou power with God and with men, and hast prevailed
Recorded here is the 1st over night Prayer Meeting
See
there wrestled a man with him until the breaking of the day.
And he said, Let me go, for the day breaketh
The Travailing Prayer of Jacob usher in The Nation called ISRAEL
3) JESUS CHRIST IN GETHSEMANE
King James Bible
And being in an agony he prayed more earnestly: and his sweat was as it were great drops of blood falling down to the ground.
Amplified Bible
And being in agony [deeply distressed and anguished; almost to the point of death], He prayed more intently; and His sweat became like drops of blood, falling down on the ground.
Weymouth New Testament
while He–an agony of distress having come upon Him–prayed all the more with intense earnestness, and His sweat became like clots of blood dropping on the ground.
From The New Testament (An Expanded Translation) By Kenneth S. Wuest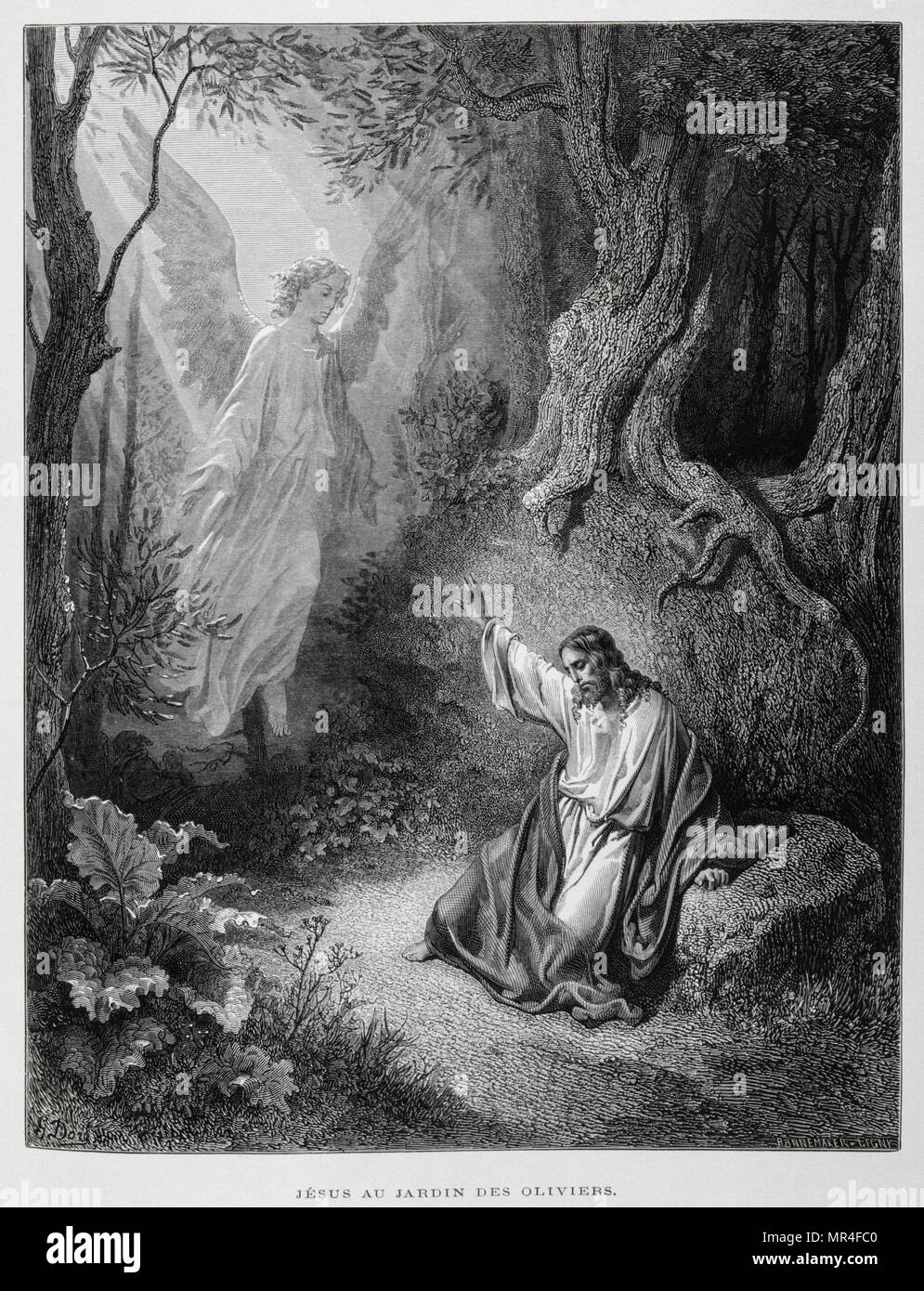 And there appeared an angel from heaven, strengthening Him. And having entered a state of severe mental and emotional struggle to the point of agony, He was praying more earnestly. And His perspiration became like great drops of blood [ by reason of the fact that His blood burst through the raptured walls of the capillaries, the latter caused by His agony, coloring the perspiration and enlarging the drops] continually falling down upon the ground.
Here we see Our LORD travailing to bring forth that Glorious New Life in the Kingdom which is For Ever and Ever. Amen & Amen!
King James Version
He shall see of the travail of his soul, and shall be satisfied: by his knowledge shall my righteous servant justify many; for he shall bear their iniquities.(Isa. 53:11)

12 Therefore will I divide him a portion with the great, and he shall divide the spoil with the strong; because he hath poured out his soul unto death: and he was numbered with the transgressors; and he bare the sin of many, and made intercession for the transgressors.
In the Pilgrim Progress there is a description of THE EVANGELIST
So he had him into a private room, and bid his man open a door; the which when he had done, Christian saw the picture of a very grave Person hang up against the wall; and this was the fashion of it, It had eyes lifted up to Heaven, the best of Books in his hand, the Law of Truth was written upon his lips, the World was behind his back; it stood as if pleading with men, and a Crown of Gold did hang over its head.
Christian: Then said Christian, What means this?
Interpreter: The man whose picture this is, is one of a thousand; he can beget children, travail in birth with children, and nurse them himself when they are born. And whereas you see him with eyes lift up to Heaven, the best of Books in his hand, and the Law of Truth writ upon his lips; it is to show you, that his work is to know and unfold dark things to Sinners; even as also you see him stand as if he pleaded with men; and whereas you see the World as cast behind him, and that a Crown hangs over his head; that is to show you, that slighting and despising the things that are present, for the love that he has to his Master's service, he is sure in the World that comes next, to have Glory for his reward.