Today is the Anniversary of the August 13, 1727 Moravian Revival
A brief testimony.
In year 1975 I saw the book "POWER FROM ON HIGH" By John Greenfield when I visited the S&U Book Center in Peace Center, Selegie, Singapore.
It cost only $2.70. But I don't have even $2.70 on that day. So I put the book back on the highest shelf. Days later when I got the money I went back to the Book Store and bought it
IT WAS A GREAT BLESSING TO READ IT. After reading it I lent it to Rev Dr Peter Ng & he in turn recommended it to Dr. Chia Boon Leong (retired doctor)
From this book we were taught more about the Great Power of Prayer. Fasting. Missions & sacrifice and above all the devotion to Jesus Christ.
And let me quote from online posting
THE MORAVIAN REVIVAL OF 1727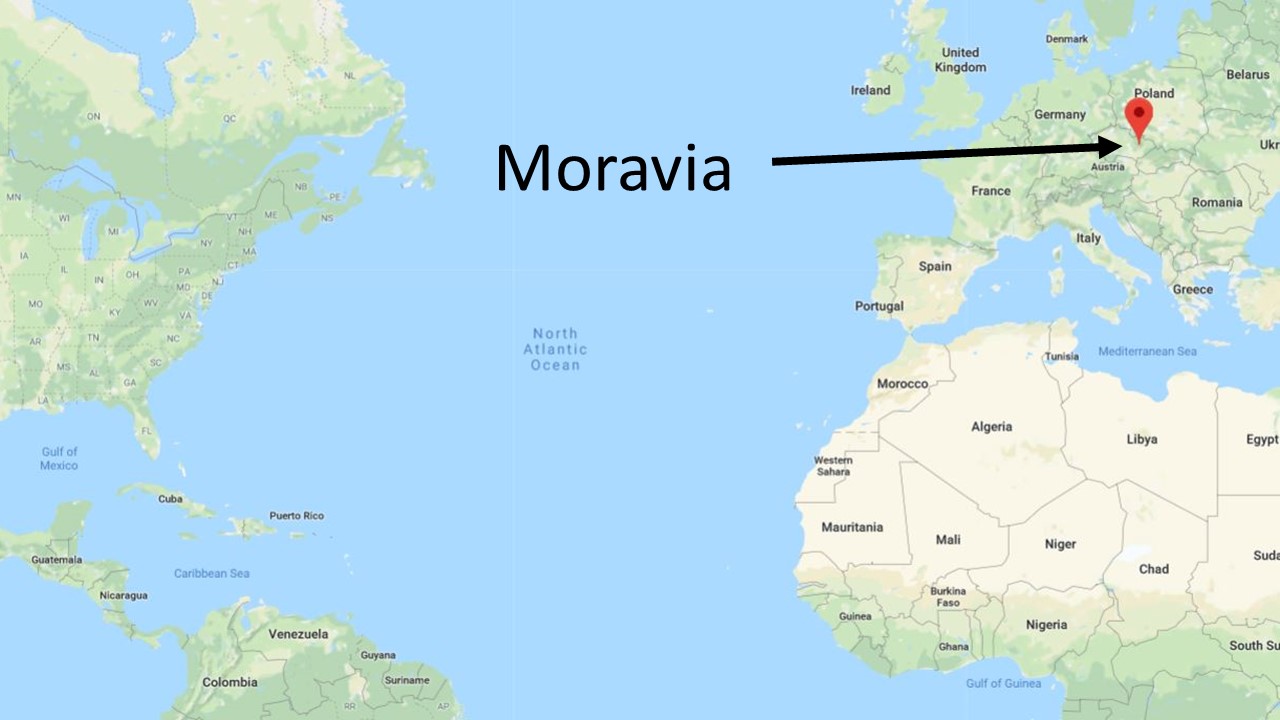 The congregation that experienced the revival was primarily made up of Moravians, who because of religious persecution, were exiled from their homeland of Moravia in 1722 and moved to the Saxony estate of Count Nicolas Zinzendorf.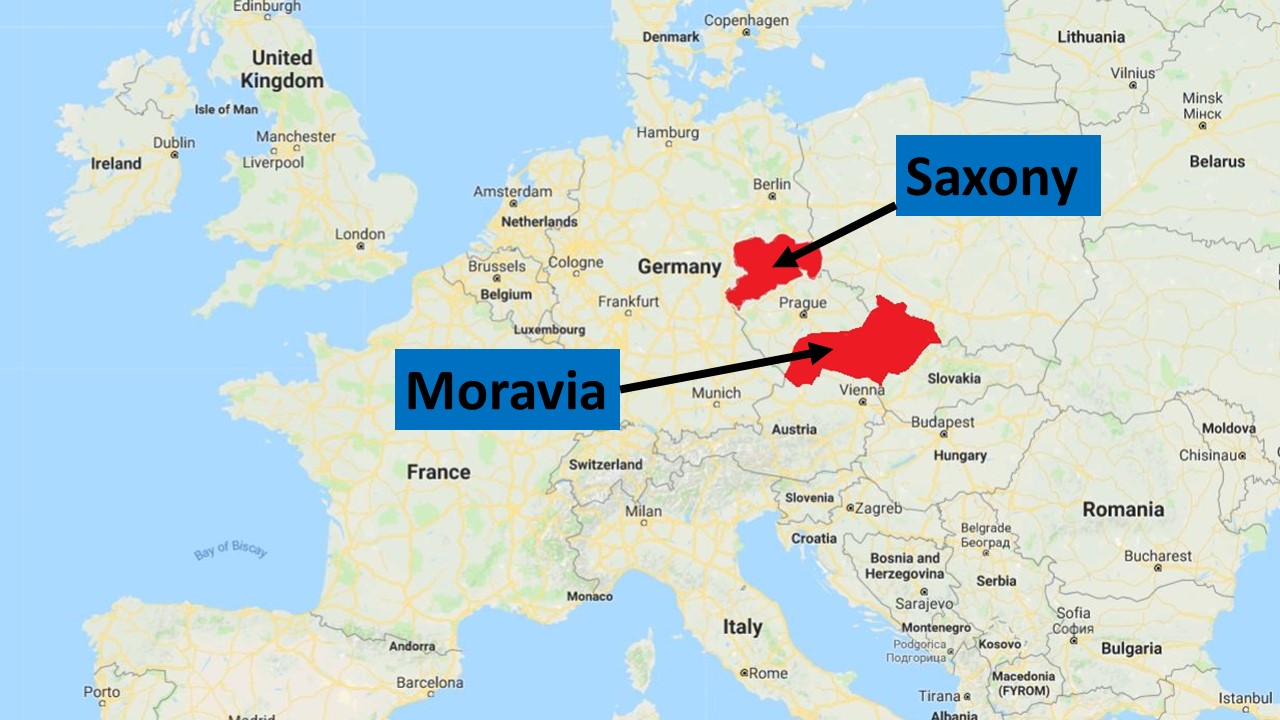 This map shows where the Moravian refugees fled from, and where they took up their new residence, in Saxony. 
~~~~~~~~~~~~~~~~~~~~
Initial Stages
►A divided Christian refugee community in the village of Herrnhut was made up primarily of the Moravian Church of the Brethren. With them were also Lutherans, Reformed, and Baptist believers. Their doctrinal differences created tremendous disunity.
►On May 12, 1727, the community entered into a covenant to emphasize the points they agree on, rather than stressing their differences.
►A period of extraordinary prayer followed.
Results of Unity and Extraordinary Prayer
►On August 13, 1727, the Moravian community was overwhelmed and filled with the outpouring of the Holy Spirit at their communion service.
►There was a sense of the nearness of Christ given to everyone present, and also simultaneously to two members of their community working twenty miles away.
►They left that communion at noon, hardly knowing whether they belonged to earth or had already gone to heaven.
►From that time scarcely a day passed but we beheld His almighty workings amongst us.
►A great hunger after the Word of God took possession of us so that we had to have three services every day (5am; 7:30am; and 9pm).
►Everyone desired above everything else that the Holy Spirit might have full control.
►Self-love and self-will as well as all disobedience disappeared and an overwhelming flood of grace swept us all out into the great ocean of Divine Love.
Results
►The Herrnhut congregation (which never exceeded 300 people) started an around-the-clock prayer meeting, and it went on for 100 years.
►This was the first Protestant church body to begin missionary work.
►In the 25 years following the outpouring of the Spirit on the congregation on Aug. 13, 1727, the Moravian missionaries had carried the gospel not only to nearly every country in Europe, but also to many indigenous tribes in North and South America, Asia, and Africa.
►More than one hundred missionaries went forth from this village community in twenty-five years. This was more than what the whole Evangelical church had done in two centuries.
►The Herrnhut community became a spiritual retreat center, visited by people from all parts of Europe seeking to be saved or to be baptized in the Holy Spirit and with fire.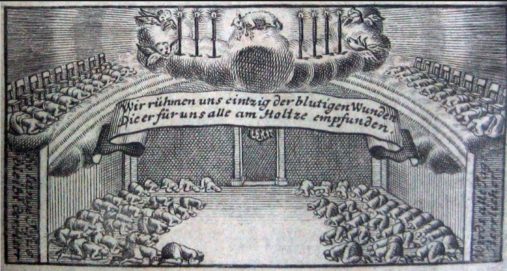 WOMEN FOLKS PRAYED UPSTAIR WHILE MEN PRAYED DOWNSTAIR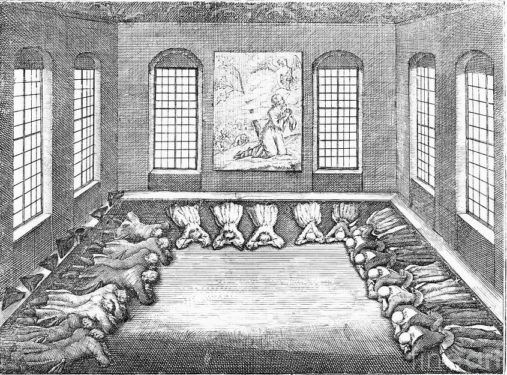 THEY STARTED A 24 HOUR PRAYER CYCLE WHICH LASTED FOR ONE HUNDRED  YEARS
Leviticus 6:12-16
King James Version (KJV)
12 And the fire upon the altar shall be burning in it; it shall not be put out: and the priest shall burn wood on it every morning, and lay the burnt offering in order upon it; and he shall burn thereon the fat of the peace offerings.
13 The fire shall ever be burning upon the altar; it shall never go out